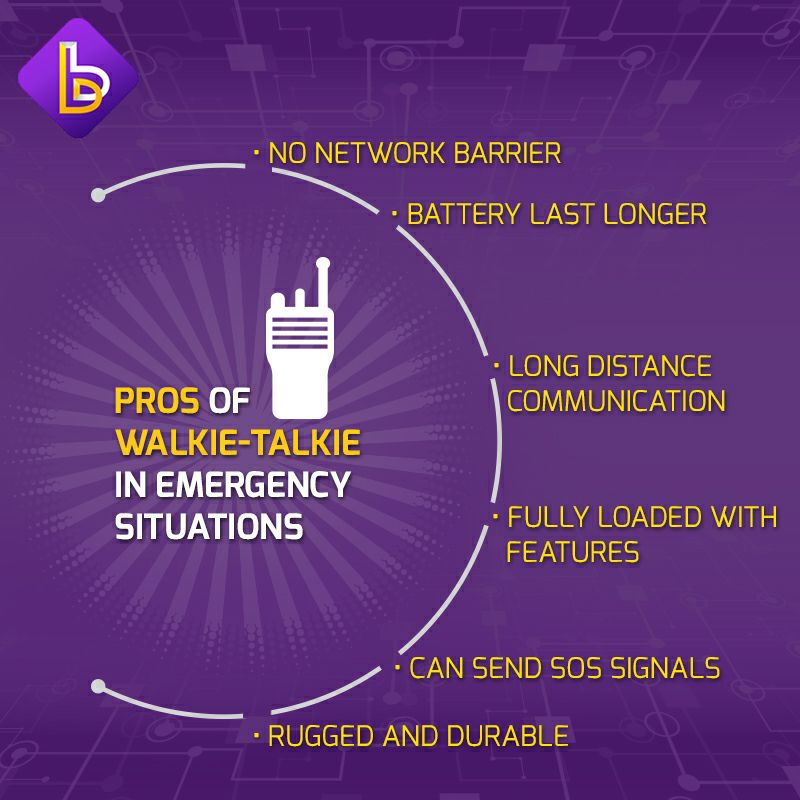 Professional mobile radio (PMR) networks have been around a long time. This does not mean the technology is outdated or should be replaced in favour of mass consumer technologies like UMTS 3G and 4G LTE cellular systems - far from it.
Each technology has its advantages and disadvantages. Put crudely, PMR is best for voice applications, including group and emergency calls, and 4G LTE for fast data services. If the two are interconnected to form a converged network then end users can enjoy the best of both worlds. 
A major advantage of private PMR networks is that they can be designed with exactly the coverage and capacity the customer requires. 4G LTE systems operated by mobile network operators (MNOs) are 'best effort' in that coverage and capacity is dictated by commercial considerations. 
Modern digital IP-based PMR networks can not only provide utilities, airports, ports, logistics companies and many other industries with a resilient voice network, but they can also be used to transmit low bandwidth data, such as supervisory control and data acquisition (SCADA) as well. 
For higher data rate applications businesses can use a mobile network operator's (MNO) 'best effort' 4G LTE commercial network. 
However, if the MNO's coverage is not adequate at, for example, a remotely situated power station, then the utility could install a private 4G LTE base station, plus LTE core, to boost local coverage. 
This has become possible in recent years thanks to compact cell 4G LTE base stations, now available from Boxchip. These can be deployed as fixed or mobile units in conjunction with an MNO.
By converging the two types of radio network, a device can transmit vital low bandwidth machine-to-machine (M2M) or Internet of Things (IoT) data over its IP-based PMR network. For example, a power utility company might use the network to automate parts of its power distribution system to enable real-time adjustments to changing loads, production rates, as well as technical supervision.
But gaining access to the world of fast broadband data is a major plus, as end users can send and receive images and video in the field and interrogate databases, which improves efficiency and productivity. Video can also be streamed automatically from remote or sensitive sites in the case of unauthorised entry or detection of faults.
Voice will continue to remain important, however. Voice applications in DMR systems have evolved to provide a wide range of functionality not found in cellular networks. Due to the one-to-one calling protocols in cellular networks, the one-to-many and direct one-to-one mode (bypassing the network) communication features in PMR systems are missing in LTE. It should be noted, however, that these kinds of PMR features are currently being written into the LTE standard.
Taking the example of a power utility company again, a PMR system provides a resilient voice network to direct its field staff. The PMR system ensures that the user organisation does not have to rely on the limitations of mobile phone networks, especially in an emergency situation. It also allows managers and other staff who do not have a radio to communicate with staff equipped with PMR terminals via their mobile devices.
Boxchip's new Multi-mode Advanced Radio, the S700A (DMR) combines PMR with LTE, offering big display and a rugged touch screen to manage narrowband and broadband communications. Converging on one device means staff do not have to carry two separate handsets to access the best in voice and data technology.